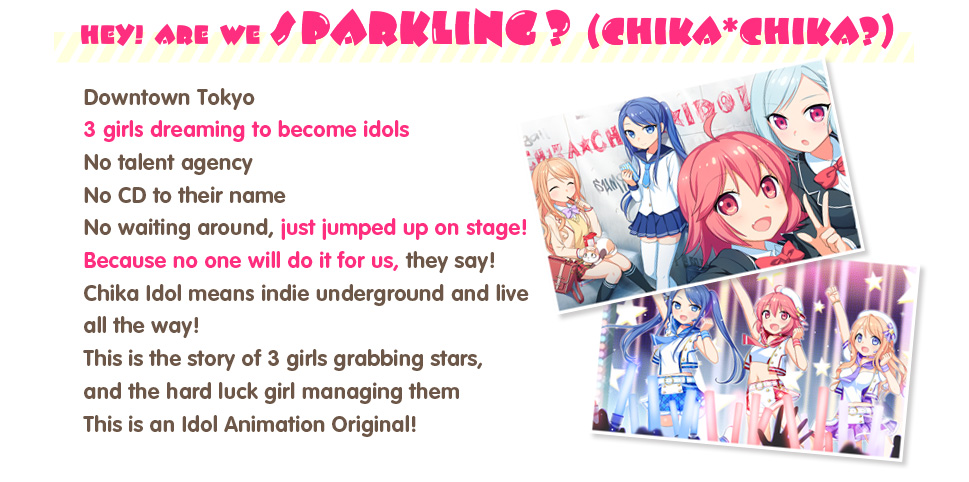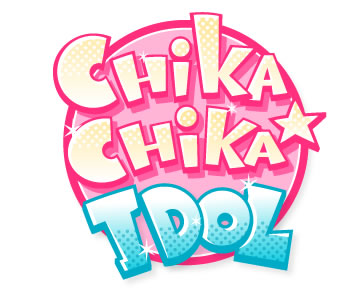 about "CHIKA*CHIKA IDOL"
The CHIKA*CHIKA IDOL animation project will be crowdfunding its first release, which means that you, the fans will be walking hand in hand with the Chika Idols in their grand debut! The crowdfunding campaign is scheduled to begin on February 22, 2016 on Kickstarter.
Come, join in on the campaign and you can reserve your own copy of the Volume 1 Blu-ray disk and other special, limited edition items!
You can be sure this 3D animation will be jam packed with rocking, on stage performances!
There will also be web comics of the Chika Idols and videos on the CHIKA*CHIKA CHANNNEL along the way, so don't forget to visit the website and follow us on Facebook!