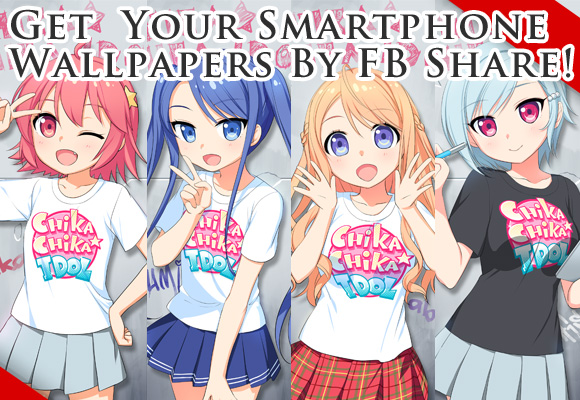 Homepage Grand Opening Celebration Present!
For two only, get your smartphone wallpaper present!
By sharing and liking on the CHIKA*CHIKA IDOL Facebook page, you can collect all four Chika Idol wallpapers. Ends January 11th.
1. Press the like button on CHIKA*CHIKA IDOL Official Facebook Page(https://www.facebook.com/chikachikaidol/)
2. Share the campaign post.
In 48 hours,we send a message to you.
If you can't get massage in 48 hours,Please check Facebook message filter.
CHIKA*CHIKA IDOL's crowdfunding activities will commence on February 5, 2016 on Kickstarter.
Please check our site out every weeks.